Below are the top technology trends impacting the topic of virtual care and telemedicine, as identified by GlobalData.
Integrating new and existing digital technologies such as telehealth, connected medical devices, remote monitoring, mobile device apps, and electronic health records can help health systems expand their services to patient populations from the most convenient way.
5G
Widespread, large-scale adoption of 5G, which is still a few years away, has the potential to increase data consumption globally. 5G is expected to enable faster speeds of up to 20 gigabits per second (Gbps) per user and connect around one million devices per square kilometer. 5G is also likely to have a significant impact on applications that rely on real-time data analysis. For example, it will enable better remote patient monitoring systems and the sharing of high-resolution medical images. 5G will therefore enable healthcare to fully embrace digitalization and create new ways of treating patients. Virtual care methods will benefit immensely from this technology.
Artificial Intelligence (AI)
One of the benefits of using AI technology is that it can greatly improve data quality. This improvement is needed in any analytics-driven organization where the proliferation of personal, public, cloud, and on-premises data has made it nearly impossible for IT to keep up with user demand.
AI tools are needed to organize, filter and analyze personal health data. As a result, it will help extract information about healthcare trends, track patients over time, and predict the likelihood of developing disease.
Cloud
As IT moves from in-house corporate data centers to third-party cloud data centers, businesses need to purchase less of their own IT equipment. The growing use of cloud computing in the healthcare industry has enabled a more scalable, cost-effective, and interconnected method of storing and sharing healthcare data.
Content from our partners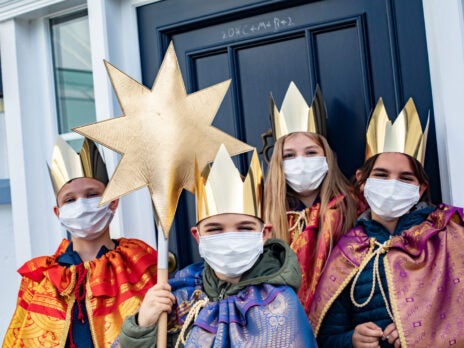 Cloud computing brings many benefits to telehealth. For example, telehealth systems require rapid deployment capabilities provided by cloud computing. In addition, the cloud facilitates the use of telehealth by ensuring the connection between remote patients without the need for centralization.
Internet of Things (IoT)
The IoT is a system of wireless, interdependent, and connected digital devices that can collect, send, and store data over a network without requiring human-to-human or human-to-computer interaction. The technology offers faster connectivity that allows a range of medical devices to be connected to a server. Therefore, telemedicine technology can work effectively with the use of real-time data from these devices, enabling high-quality virtual care.
cyber security
While the rapid integration of telemedicine into traditional healthcare systems benefits medical staff, healthcare systems and patients, the number of cyberattacks in the healthcare sector continues to rise. Various healthcare institutions are particularly susceptible to cyberattacks due to the nature of the information they contain. Telemedicine was adopted so quickly that there was little or no time to ensure that all necessary cybersecurity precautions were followed.
Healthcare institutions must quickly strengthen their cybersecurity against cyberattacks to avoid financial and clinical losses. Additionally, improved cybersecurity and how data from newly adopted technologies is collected and managed will increase acceptance by patients and healthcare professionals.
Portable devices
Wearable devices use sensors to measure various vital signs such as heart rate, blood sugar, and blood pressure. This data is then transmitted for real-time feedback. Much of this data may end up being recorded in electronic health records (EHRs). The wearable device market has continued to grow over the past few years, and the Covid-19 pandemic has prompted the implementation and development of wearable devices at a much faster pace.
Wearable devices can track biometric signals in real time across a large segment of the population without the constant supervision of a medical professional. This feature has become incredibly useful throughout the pandemic as it has reduced the number of unnecessary hospital visits, enabling optimization and resource allocation in hospitals and healthcare systems.
Additionally, the increasing use of consumer wearables in the form of smartwatches, hearing aids, and fitness trackers in the healthcare industry is having a profound effect on the way healthcare is delivered. For example, research projects are now using the data accumulated from these trackers to analyze a variety of health outcomes and disease states.
This is an edited excerpt from Virtual care and telemedicine – Thematic research report produced by GlobalData Thematic Research.